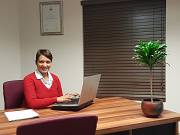 Firm
SCHOLTZ ACCOUNTING AND TAX SERVICES
Suburb
KUILS RIVER | Map
Address
7 DIGTEBIJ AVENUE, KUILS RIVER, 7580
Languages
English & Afrikaans (in order of proficiency)
Email
Tel
0219033631
Cel
0824330533
Fax
0865356854
Website
WWW.FINDANACCOUNTANT.CO.ZA
Qualifications

Member of the Southern African Institute of Business Accounants (SAIBA)

Member of the South African Institute of Tax Professionals (SAIT)

Tax practitioner with SARS

We specialise in Pastel PAYROLL, Pastel ACCOUNTING and Draftworx

 

Professional
Memberships

Member of the Southern African Institute of Business Accounants (SAIBA)

Member of South African Institute of Tax Professionals (SAIT)




>Services
Accountants Fields of Specialization: Monthly management accounts, Payroll admin, EMP201 returns; All tax registrations: (Income Tax; Tax consulting; Annual Financials; Tax clearance; BEE Certificates)
| | | | | | | |
| --- | --- | --- | --- | --- | --- | --- |
| | Close Corporation | Pty (Ltd) Company | Partnership | Sole Proprietor | Private Individual | Trust |
| Monthly | | | | | | |
| DayToDay | | | | | | |
| Annual | | | | | | |
| Returns | | | | | | |
| Setup | | | | | | |
| Auditing | | | | | | |
| Tax Advice | | | | | | |
| Gen Advice | | | | | | |
| Payroll | | | | | | |
| Review | | | | | | |
| Software | | | | | | |
| Other | | | | | | |
Other Services:
BEE Certificates, Tax clearance certificates, CIPC Annual returns and registrations
Experience
ABOUT ZELDA SCHOLTZ:

Zelda has spent the past decade working within various sectors of the Accounting industry;

Zelda did her articles at Grant Thornton Chartered Accountants, and has gained extensive experience working at a number of Blue Chip Auditing firms such as KPMG in addition she has experience working as an accountant for 5 years within the Commercial sector.
About Firm
Our business is about providing holistic business and accounting services with a focus on the small and medium enterprises.

We are 100% compliant with SARS rules and regulations.
Extensive experience in specific industries:
Retail, CONSTRUCTION, ENGINEERING, Financial Services, Manufacturing

Business Practices
Accountant Average
Hourly Fees

R180 - R300
Please request a quote for exact amounts.
Please note that this is an indicative rate and may vary according to task.
Software Supported
PASTEL PAYROLL,Pastel Xpress and Partner, Pastel Auditor,Quickbooks
Number of staff
in Accountant firm
6 - 10


This Accountant has not activated comment functionality yet.


Please be sure to mention that you found this
Accountant
on www.findanaccountant.co.za!